How VoIP Has Sorted The Business Communication Problems?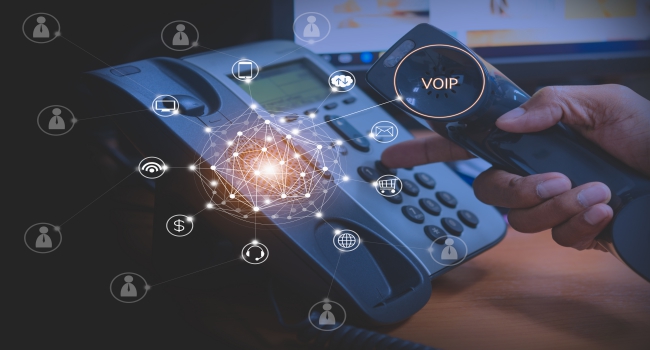 Voice over internet protocol often named as VoIP has solved all the business telephony problems by streamlining the communication procedure. The companies, who have not switched to VoIP Miami, are spending a huge amount of money on communication. Almost every business is opting for VoIP because of its number of uses.
The immense growth of VoIP has resulted in it being the backbone of business communication. The VoIP has offered various communication solutions in a cost-effective manner. According to various reports, VOIP business will double by 2025.
Here are some reasons why VoIP is the most preferred way of business.
Cost-Effective
With this, you can call in any part of the world where there is an internet connection. In addition to this, the systems have a low cost of installation, which makes it the most preferred system. The maintenance costs are negligible which means you just pay for the monthly charge. There are no bulky equipment's in the installation and the features just sort your communication procedure.
Now long distance cost the same as the short distance calls. The VoIP companies telephone system makes you call in any part of the world without any additional cost. Now the cost of calling international clients is not heavy on the pocket and it is very easy to coordinate with them regarding any project and maintain effective communication.
The monthly phone bills of VoIP make you save almost half the money on your bill. Moreover, when you take quarterly or yearly packages, the companies end up saving hefty amounts. Now the companies work globally with cost-effective telecommunication and use the saved money on other core business activities.
Flexible Connection
The best features of the VoIP phone system is mobility. In the traditional phone system, it was impossible to retain the same number when you move your business from one city to another. Getting a new number and new phones lines cost a lot. However, businesses retain the same number which completely resolved the issue of traditional phones.
Added Features
VoIP system comes with various other features which streamline your business communication. You can transfer your call, hold a call, merge calls, etc to talk to various people simultaneously. There is an option to send a fax to email and vice versa. This way a proper record of the fax is kept on the documents and there are no chances of any important document being replaced. You can directly search a document in the email which saves a lot of time spent on searching for a document in the year's old file. Get the finest services to completely streamline your company's communication system.