Business VoIP
VOIP Phone System – VOIP Telephone Service – VOIP Business Phone
In today's extremely competitive market, businesses are continually striving for cost reductions that can help them reduce their overall expenses in order to maximize profits. Even basic services needed for daily and critical operations are evaluated as to their cost-benefit and overall efficacy to daily operations. Small businesses in particular cannot afford to have large bills that sap from their bottom lines. For many businesses, amongst their largest bills can be from their PBX phone hardware and broadband internet services. While these two services may be critical to daily operations of any modern business, as a percentage of revenues, they can also represent significant monthly expenditures as well. To sort
Technological innovations have a way of repackaging existing technology, then offering that new technology to the market, and oftentimes, at a lower price. Such a transformation has occurred with phone service. With the advancement and increased use of the internet, technology allows a company's telephone communication system to be operated using internet protocols. Internet systems that provide this kind of function are called voice over Internet protocols (VOIP) services, or more commonly known as Internet telephony. In essence, your phone service 'piggybacks' on your Internet service.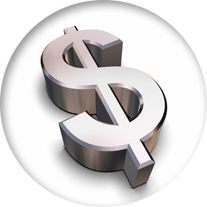 Business phone service
not only bring down the phone bills but also have other features that can be utilized for the benefit of the organization.
Some of the main features are:
Integration of systems: VOIP provides with a unique feature that allows the VOIP phone system to be integrated with several other operations. VOIP telephone system can be integrated with Microsoft outlook, instant messaging and many more. By having this kind integration of VOIP phone system the organization can sustain a high degree of productivity.
Increasing range of accessibility: IP phone can be accessed from anywhere round the globe just by fulfilling a simple requirement of an internet connection. This is a very helpful feature that can be brought into use at the time of the conference or meeting that involves remotely placed employees. Such features help provide good appearance for an organization.
Find me follow me functionality: This feature allows the different phone systems having a single number to ring in succession or simultaneously. This helps in customizing the business and avoiding the possibility of missing an important call. In other words, even if the employee is not in the office he can receive the call anywhere.
Provides full PBX features: VOIP also covers all the common PBX features such as providing free calls between VOIP users, no setup expenses of the extra PBX line, hunt groups and voicemail features and also covering voicemail to email functionality.
Our business hosted PBX services will surely help small & mid-sized businesses improve the quality of their communications.
In general, VOIP telephone service is more affordable than traditional, hardwired landline service. Also, a VOIP phone system offers more flexibility to its users, allowing your phone number and/or system to be portable and not 'anchored' to a single location as is characteristic of traditional landlines. In addition to this portability, a VOIP business phone system can also be used with your cellphone, meaning that your VOIP phone number can be used just about anywhere.
Even traditional phone companies have started to embrace the VOIP system. Many of the original 'Ma Bells' now offer some aspect of VOIP telephone services as part of their phone service portfolio.
Business VOIP providers have tailored their service to meet their commercial clients. A company utilizing business VOIP phone service can have their business VOIP service seamlessly integrated across a dispersed and/or remote workforce. For many mid-size and small business VOIP customers, such integration means that they can have the portability already mentioned above, disbursed voicemail service, virtual attendants, automated phone services and many other features that would normally cost many times that of their VOIP system. Throughout recent years, many small and mid-size businesses have turned to VOIP services because of the cost effectiveness and abundance of features.
As small and mid-sized businesses look to improve the quality of their communications, they seek out business hosted PBX services. Such services are available from business phone service providers, particularly VOIP service providers, in lieu of traditional phone service companies. Equally, VOIP telephone providers look to expand their customer base by introducing this type of service further to the business community.
TelX Telecom is a leader amongst VOIP phone companies, offering top notch phone services and support. As one of the top VOIP providers, its business hosted PBX services continue to be attractive to small and mid-size businesses looking to enhance their phone communication service and suite of amenities.