Some of the convincing facts that make businesses switch to VoIP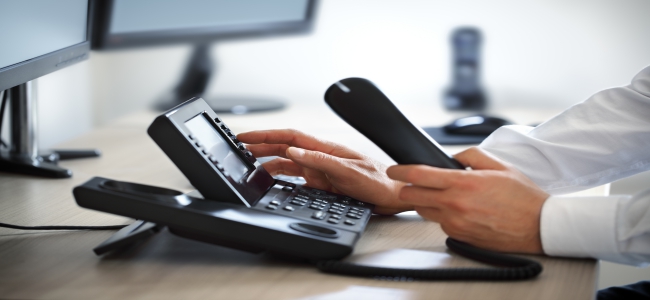 VoIP is a type of technology that has actually transformed the face of communication. It allows its users to communicate using the broadband Internet instead of using traditional or analog phone system. This technology works by transforming sound into digital voice communication and then sending it through Internet connection. So a VoIP telephone system is being used in your workplace or home, you are mainly using the Internet to make phone calls. VoIP system has provided several benefits to the businesses thus many businesses are switching to VoIP to enhance their communication systems.
In today's internet driven world, businesses have realized the importance of using VoIP as it offers a cost-effective and efficient solution for their telecommunication system.
International and local calls at very low costs
VoIP technology uses Internet Protocol to make calls. Rather than using telephone lines, all the data is converted into packets and transferred over the IP network. The IP network can be a direct IP connection from the service provider, your internet connection or both of them. The IP connection offers a guaranteed quality of service to your office network. However, if you are using an internet, quality will not be possible in that case.
When calls are made over traditional phone lines, that line is taken up by two people who are communicating with each other. As so many lines need to be installed in case of landlines so calls made over them are expensive. However, if you are using VoIP business phone to communicate it will incur less cost. Thus using internet to place calls makes domestic and international calls much cheaper.
Client Interaction made seamless
In today's world businesses can be located ate different places which means that certain important meetings require traveling. Nevertheless, with the help of new VoIP phone service you can easily conduct meetings and discuss important facets of your business seamlessly with your clients.
With the help of VoIP systems, you can now choose where your calls are transferred and how. You might choose your first few rings to be transferred to your office. In case you don't answer the call, it will be forwarded to a second or third device. Thus, urgent calls don't need to be missed anymore which are crucial to your business. Essential documents that need to be transferred will no longer have to wait for any delays.