How Latest VoIP Technologies will Benefit Your Business?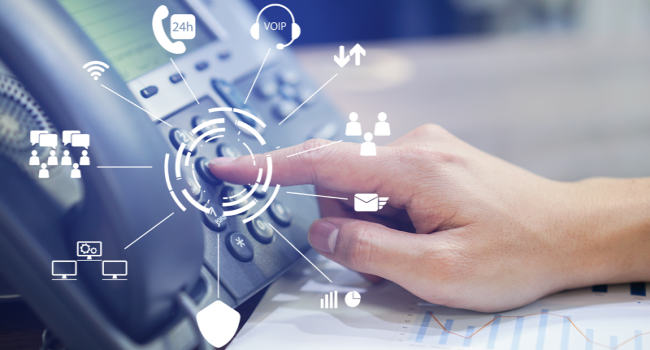 The use of Voice over Internet Protocol (VoIP) is on the rising for communication in every kind of business. The VOIPs are available in a variety of formats to suit every kind of business needs and improve your business operations. The hosted and cloud VoIP is used according to the requirement and budget of the company.
Voice over Internet Protocol (VoIP) is the part of the standard infrastructure for business communications systems. This system has benefitted the businesses in cost-saving and has made the data transfer procedure more efficient, flexible and scalable. Various advantages of VOIP have led to the continuous growth of VoIP phone service providers.
Here are some important trends in the VoIP services being used by the companies.
Cloud-Based Management Tools integrated with VoIP
The business management tools are capable of integrating with other platforms and are multi-tasking, so VoIP is not an exception. VoIP can be integrated with company contact centers and CRM software, resulting in an increase in speed of response time while dealing with clients on VoIP business phone. The cloud-based platforms utilize Application Programming Interfaces (APIs) for interaction with the clients and their employees to streamline communication process.
Expanding Mobile Integration
The popularity and diversity of using mobile application have been significantly rising and the introduction of 5G technology will be beneficial for integrating apps through mobile devices. The various application developed by them makes the employees of the company communicate with the clients and co-workers easy giving them a richer VoIP and Unified Communications (UC) experience. The popular VoIP service integrated systems have made team collaboration very easy in the companies, content can be shared in a few seconds and video conferencing has solved the traveling issue. This is an impactful result of the mobile integrated VoIP apps and companies strategy of Unified Communications as a Service (UCaaS) adoptions.
With VoIP trend and mobile UC, every task is in continuity, you can start a task on one of the devices such as mobile and the data can be seamlessly carried over across other devices like laptops, tablets or system. The best feature of VoIP is one can transfer a call on the desktop to a mobile device while being on the call. Now with the real-time continuity, it is very easy to chat, video call, conferencing with a number of people, and content sharing. The VoIP companies are providing powerful feature sets which can be used across a number of devices to fulfill the need for continuity.