Maximize your business efficiency with the use of VoIP phone services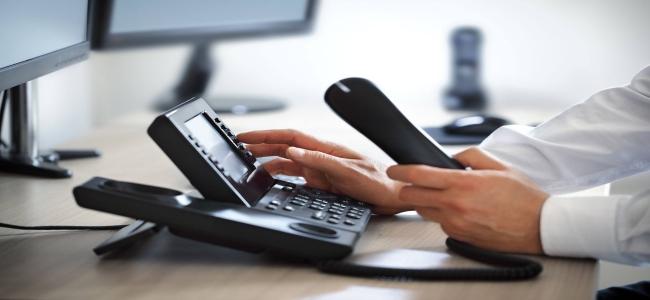 Earlier the businesses were paying too much for the business phone services before the introduction of VoIP Phone. Being a businessman, you must always try to deploy new techniques into your organization in order to increase the efficiency of your business processing.
One of the new techniques you can resort to is the use of VoIP business phone to make and receive calls over the internet thus minimizing the costs and maximizing the production. VoIP is a reliable business choice as it offers seamless communication and smooth functioning of the businesses.
Why VoIP has attracted many organizations?
The major benefit of using VoIP is the reduction of costs that were incurred for communication purposes. This business phone has integrated data and voice communication in a more cost-effective manner. VoIP has offered several features and has made the traditional phone calling out of fashion now. The high-fidelity audio, video and conferencing have made this system much more effective for business organizations.
It has even reduced the corporate infrastructure costs by allowing the data communications to run over a single network. The VoIP phone system is less expensive as compared to traditional phone sets and plays a major role in saving the costs of the business.
VoIP offers seamless call quality
The call quality offered by VoIP is excellent, the person can call from anywhere with no delay or distortion. The call quality can only be low if your internet connection is not smooth. For that, you need to ask your internet service provider and not the VoIP provider.
The VoIP service provider you choose will let you know about the other requirements essential to make good internet call quality within your business. A well setup VoIP system offers notable advantages related to quality over the traditional call systems.
Integration offered by VoIP Phone:
The traditional phone systems cannot integrate with the latest technologies and other systems so VoIP has an added advantage here that it can be integrated easily with the present systems. It is very easy to record the calls and access customer records, route the voicemails and call from anywhere in the globe without compromising the call quality.
VoIP has a range of benefits to offer and helps your company saves a lot of money while also increasing productivity. If you are still a conventional phone user, it's time to switch to business VoIP for better connectivity and efficiency.