VoIP- The Ever-Growing Network of Internet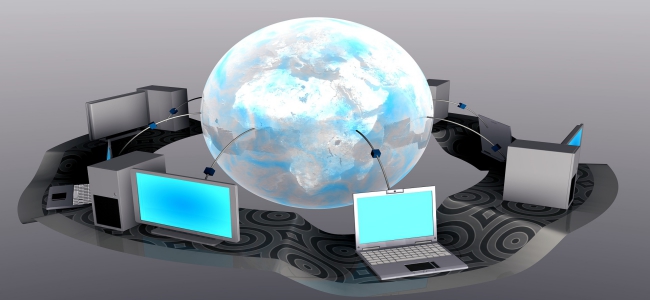 VoIP is created to provide access to the voice communication around the globe. Voice communication is quite expensive in many regions, if you want to call someone outside your country; the first thing that comes to your mind is the phone bill that you have to pay at the month end. However, the VoIP system has solved this problem and is now a cost-effective solution for international as well as national calling.
Obviously, there are some drawbacks associated with VoIP but the benefits offered by it outweigh these cons.
VoIP is the future of phone tech:
Even after the invention of emails and personal computer, the telephone still rules the business organizations. There has been a lot of advancement in the field of communication and most of the businesses now rely on voice over internet protocol services.
Many business transactions are conducted through emails just like telegraph but email cannot replace the personal nature and speed of voice communication, it can only supplement it. However, the new VoIP phone service has merged the advantages offered by emails and traditional telephones and has the potential to increase the productivity of the businesses by offering seamless communication facilities.
As it works through internet and has made international communication more efficient and reliable. Telephone lines become jammed easily if there is more traffic while the internet can handle more data at a time.
From the business perspective, It has helped the organizations to expand their telephone systems. It also offers several benefits as compared to the traditional telephones such as voice mail systems, automated greeting messages, n-way calling, unified communications, and prompt support, flexible, easy to use, and affordable.
VoIP is an efficient office phone system
People using VoIP phone systems are never fixed to the same place, they can access it from anywhere in the globe through a stable internet connection. Whether you are a frequent flyer or working out of your state, you can connect to your clients any time.
Sales productivity is enhanced at a remarkable rate thus ultimately increasing the productivity of an organization.
The VoIP phone system is easy to maintain, upgrade and change you just need to call your VoIP service provider to do the job. As the VoIP uses the data network instead of regular phone lines, it is easier for small businesses to maintain it and it also incurs less startup cost.