VoIP Phone Systems Features You Need To Grow Your Business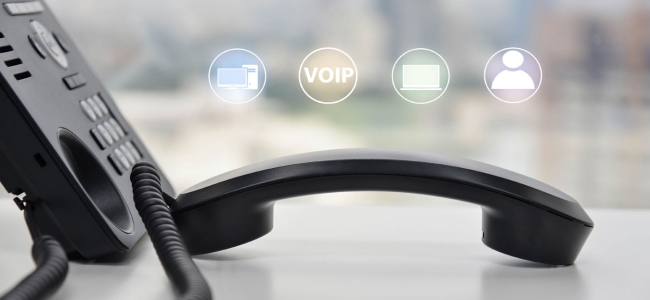 Voice over Internet Protocol (VoIP) phone systems are the best communication systems for every business because of its cost-efficiency, scalability, portability, and many other impressive features, which make the businesses communication easy and help in growing the business in the market. Having a good VOIP system installed in your businesses helps in gaining a competitive edge over the communication, thereby, helping in growing the business. VoIP telephone service is becoming an excellent choice for every business system because of their additional business features. The business VoIP features are extremely strong through which one does business with the affordable phone having a low monthly charge.
Here are some of the most useful VoIP features businesses can use to support their growth:
VoIP Phone Systems Virtual Assistant
The attendant or the virtual assistant answers the incoming calls with the saved custom greeting. After that, the callers are given options to select the departments, extensions or at times prerecorded messages which entirely depend on the way you want to customize it for your company by the VOIP phone service Miami. The VoIP phone systems have eliminated the requisite of a receptionist by using virtual assistants.
Call Continuity
The call continuity feature of the VOIP systems has made sure that the business doesn't suffer when there is an outage or a disaster. When the service detects that the VoIP connection has been lost, every call is rerouted to a backup number given by the company which ensures that in any case business communications is not compromised. The companies have started installing a backup battery to keep the VoIP system running.
Call Recording
Recording a call is very easy in a VoIP call just by a click which eliminates the need to have a specific set for it. The messages are recorded and stored with specific details for future use. These features are very important for the growing businesses and are being provided in a small amount by the VoIP companies.
Video Conferencing
Commuting long hours has been replaced by video conferencing which has made people balance work-home life and be stress-free and has resulted in more satisfaction. The most effectual VoIP features are video calling and conferencing where businesses balance their employees, work from home and communicate and work together with colleagues like they are working in the same location.
Moreover, the business VoIP phone systems provide business VoIP solutions by offering personalized mobile app access to the company employees who empowers staffs of the company to stay linked and accessible anywhere they go.