How Telecom VoIP Has Influenced Communication?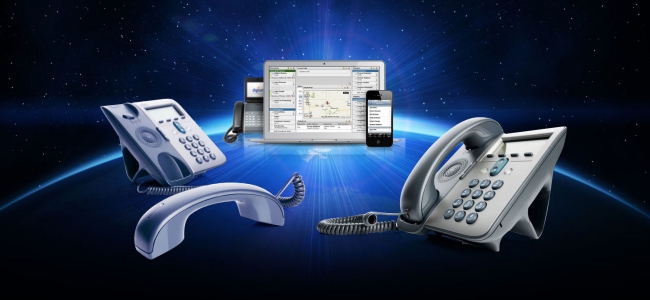 Voice over Internet Protocol often termed as VoIP is a way to make phone calls in a low-cost rate. It is also named as IP Telephony, Internet calling, and Internet Telephony. Telecom VoIP is named as the most successful technology making the communication efficient and of high quality. VoIP companies are putting voice communications over a digital network (Internet) than the traditional analog voice telephone network.
VoIP router or gateways are installed on the company site and plugged into the Private Branch Exchange (PBX), and data network connections. Then the high-speed channel is attached to the internet or private IP network.
VoIP has a number of advantages which has resulted in the development of VoIP technology. It has cut down the communication cost and added features have resulted in making the interaction between employees and clients smoother. VoIP has reformed voice calling worldwide, and now you can communicate using computers, laptops and mobile devices for free.
Inexpensive Calling Using Telecom VoIP
Through VoIP Miami, the companies are saving numerous amounts of money on local as well as international calls. The clients and employees can interchange images, videos and text messages using this novel technology. The clients and employees stay connected through these advanced technology benefitting the businesses with the underlying network. The VoIP Communication System has totally reorganized the telecom into the advanced technology by being versatile and adaptable making it a better form of communication.
Benefits Of VoIP
VoIP has a positive impact on businesses as its being used to improve communication and combining networks is the new practice being used by the firms. There are various features such as call forwarding, video calling, instant messaging and fax available in the VoIP settings which companies use to interact with the clients. The top VoIP services are being provided in an inexpensive price as compared to the phone companies. Moreover, the combination of voice and data lines has resulted in businesses saving a lot on their budget.
VoIP is being used by every enterprise for communication as it offers solutions to ensure seamless and dependable integration of IP-based communication and can be reformed according to the organization's size and telecommunications environment.
VoIP Technology is developing every day, resulting in meeting future entails by integrating it with new technologies. The current trend shows the blameless presence of VOIP will continue in the future. There are a number of advanced features of the technological world being added to VoIP for making it more convenient popular among the users.