Why it is beneficial to opt for Voice over Internet Protocol(VoIP) in 2019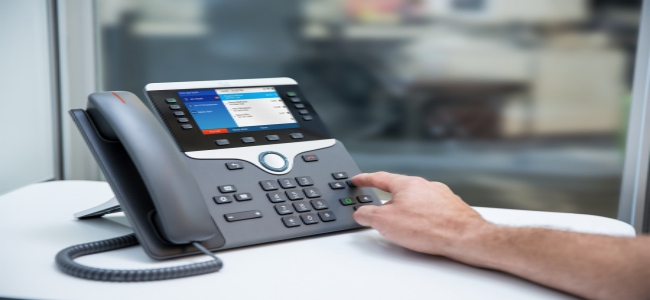 Voice over Internet Protocol is emerging as the top solution for business voice communication. With its wide array of benefits, VoIP is going to rule 2019. Traditional telephones are not cost effective for businesses and they are not equipped with a multitude of features. Online VoIP service is an added advantage as you rely on the internet for various tasks, whereas traditional telephone relies on copper wires and if any fault occurs it takes a huge amount of time to rectify it.
A global business needs to have an effective solution for voice communication as they need to connect with their clients in real time. A delay in proper communication results in losing the trust of the clients.
Proper communication is not only important for big businesses but it is needed for small and mid-sized businesses as well.
According to a report by 2020, Voice over Internet Protocol will have 348.5 billion subscribers. According to another report, businesses save 30 percent on their phone bills by switching to Voice over Internet Protocol.
VoIP provides a reliable communication system as it works on the internet, which is available worldwide.
VoIP is easy to install and maintain. Unlike traditional landline phones, it doesn't require a wiring system to operate. You don't need to depend on a technician for the installment. VoIP is a secure and reliable form of voice communication. VoIP lets you have more control over how you want to handle your calls.
More and more people are opting out of landline phone systems, 40 percent of US households do not have a landline phone. Both households and businesses are converting to VoIP.
VoIP increases the productivity of a firm. There is less time wastage on listening to voicemails as they can be directly sent to email with text transcripts. There is an option of call forwarding, you have the option of getting first two rings in your office and if you don't reply then automatically it will be forwarded to the second office, this way you are always in touch and don't lose any calls. You can opt for features which are beneficial for your business. Businesses who switch to VoIP save 32 minutes per day per employee.
VoIP works on the internet, it uses technology which is here to stay and it is evolving with time. Landline technology is becoming obsolete.
Another important feature of Voice over Internet Protocol is the ease of mobility. You can take your Voice over Internet Protocol along with you when you are moving office space. You don't need to pay for wiring like in landline system. You just require a good internet connection for VoIP to work.
VoIP is not only cost effective for local calling but it is a money saver for long distance calling as well. In today's time when the whole world is global, it is important to have a communication system which makes long distance calling effective and cheaper.
Effective communication system increases the credibility of a business in today's tough competition era.
There are many VoIP companies available which provides various plans which you can opt for according to your business structure.