What is the Voice communication solution for Global Business?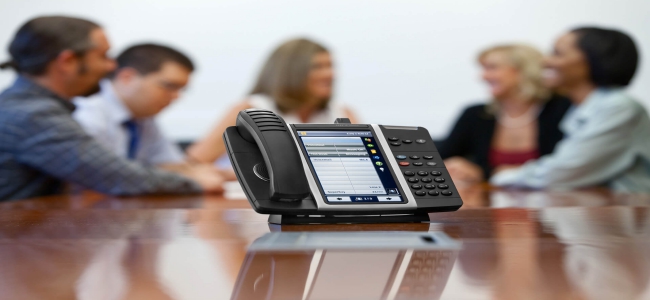 Businesses are expanding globally and they need effective and cost-effective voice communication solutions. To make client interaction seamless they need a reliable communication system which can't be provided by traditional landline phones. A communication system is required by the businesses which let them conduct meetings without the hassle of traveling from one place to another.
The answer to all these problems is the online VoIP service.
Proper communication is the need of the hour for small, mid-sized as well as large businesses. Effective communication with clients increases trust in the business and proper communication within a firm helps in increasing the productivity of the firm.
VoIP is emerging as the voice communication solution for global businesses. A report predicted that by 2020 there will be 204.8 billion corporate consumer users of VoIP services.
There are many features of a VoIP phone that make it the favorite of businesses for voice communication.
Cheaper Call Rates
It is much cheaper to talk over a VoIP phone as compared to a landline phone. A VoIP phone provides the facility of local as well as international calling at a cheaper rate. Businesses that have international clients benefit from VoIP by having an effective communication system. No doubt VoIP is cost-effective for global business.
Features
VoIP offers versatile features and you can add tech-savvy devices to VoIP to increase productivity. A VoIP provides you with a number of features like call transfer, call hold, call merge, video call, etc. Voicemails can be sent directly to your email and you can forward the important message to several people at one time by the click of a mouse which saves time. And another feature which VoIP offers is the ease of mobility; you don't need to depend on a technician whenever there is a new joining at your office. All these features make VoIP a top communication provider in the global business.
Credibility
No doubt a two-way communication promotes credibility. Businesses want to be trusted by their clients and an effective communication system is the baseline of credibility. If a client can trust a business it promotes the chances of working again in the future. Answering calls in a timely manner build credibility. In VoIP phone system you can choose the facility of having first two rings of an incoming call in your office and if you don't answer, it will be automatically transferred to another device in another office.
Conclusion
VoIP will take over landline phones for voice business communication in the coming years. With the ease of mobility and maintenance VoIP is set to become the major source of business voice communication. Contact telephone companies in Miami to get the best VoIP plan for your business communication solutions.