How Voice Over Internet Protocol Is Beneficial For Starters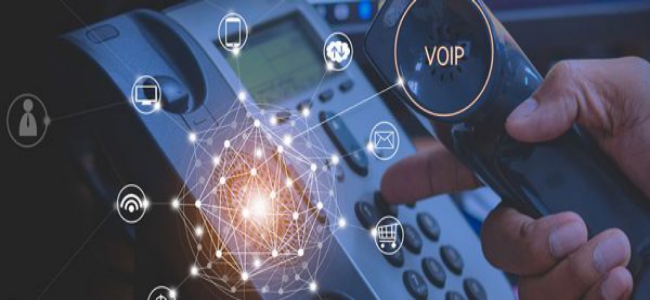 When a person starts his business, he has to go through many hurdles; the phone bill should not be the one! Voice over internet protocol (VoIP) is replacing traditional landline phones. VoIP helps in saving your time and money with VoIP cloud service.
Voice Over Internet protocol (VoIP) is proving beneficial in business communication as it provides effective business communication solutions. VoIP phones are loaded with a number of features like fax to email, email to fax, video conferencing, easy transfer of data to office devices and many more. VoIP has become a necessity for every business be it a large international business or a small domestic one.
Let's see some of the key benefits of VoIP for starters.
Easier to install and maintain
Unlike the traditional phone, VoIP is easier to install. They do not require expensive copper wiring and hence there is no wear and tear.
It is not expensive to add new users to VoIP when there is a new joining at your office you do not need to call a technician. Maintenance of VoIP is cheaper than traditional telephones.
Ease of mobility
Ease of mobility of VoIP is one such feature which makes them practical. Whenever you shift your office space from one place to another, you don't have to switch your number. And it also means that you don't have to spend extra money on wiring, hiring technicians.
Cheaper long distance calling
Businesses want to grow their horizon, and when they get international clients; it serves as a feather in their hat. But to maintain international clients and to understand their needs effective communication system is needed. VoIP caters to this need by providing cheap long distance calling.
Even fax is supported
Yes, even fax is supported through VoIP. VoIP provides the service of "fax to E-Mail" and "E-Mail to fax". You can send and receive the fax on the go. The added advantage is you don't have to print spams like the old fax. Through E-Mail, you can check the spams and avoid printing them, but in traditional fax, you have to print every fax to read them or to know that they are spams.
Added Features
VoIP provides you with features like conference video call, call transfer, call merging, call hold, etc. which traditional landline phone is unable to provide.
Conclusion
Voice Over Internet protocol (VoIP) can help starters to save money as well as they provide various features that help in effective communication. There are many phone service companies which will provide you with custom made VoIP plans as per your needs.