How VoIP Technology Proves Advantageous For Small Businesses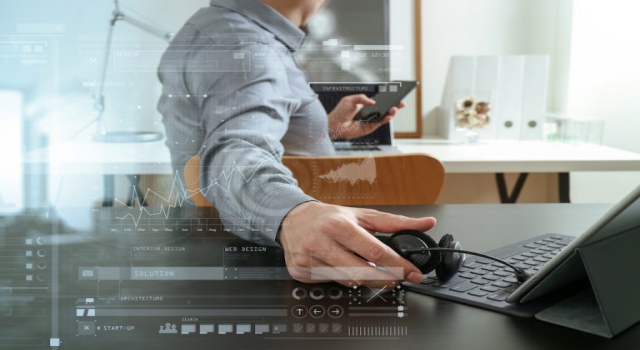 VoIP technology is a boon to businesses. There are several features in VoIP technology that prove advantageous to small businesses. There is a rise In VoIP companies because of the rise in demand. VoIP phone makes day to day business activities simpler and hassle-free. VoIP is a potent technology which turns speech into digital packets.
For small businesses, VoIP proves efficient as it cuts the cost of calls. Not only that, the need for regular telephone technician gets vanished when you switch to VoIP.
According to a report, VoIP helps to cut the phone bill by 70 percent, which is a big thing for small businesses. Hence, VoIP is a money saver for businesses.
Let's see what the advantages businesses get by switching to VoIP are
Functionality
With the traditional phone, businesses were deprived of features like video conferencing, auto attendant, etc. These services were considered luxury. But with VoIP you are provided with a multitude of features like Call waiting, call merging, call transfer, video conferencing, call forwarding and call distribution. These features are a must in today's business scenario and VoIP provides them effectively and efficiently.
Low Startup Cost
Small businesses want a communication system which doesn't burn a hole in the pocket. VoIP has low startup cost as no copper wires are needed and there is no need for a technician to set up the system. The installment is faster which results in low turnaround time.
Affordable Domestic And International Calling
Before VoIP, it was never easier to afford international calling. With the help of VoIP, businesses can engage in better communication with domestic as well as international clients. VoIP solves the communication woes of businesses.
The Low Total Cost Of Ownership
VoIP technology is not only packed with features but is low in cost as well. Businesses can save 70 percent on their phone bills by switching to VoIP. VoIP provides cost-effective communication solutions to businesses.
Low Cost Of Maintenance
It is easy to maintain a VoIP telephone system. Unlike a traditional phone system you don't need a technician every now and then. Also, you don't need to call the phone company to send a technician whenever there is a new joining in your office.
Improved Productivity
VoIP technology improves the overall productivity of a business. With the advanced features, there is less time wastage which results in the improved productivity. Voicemails can be directly sent to the E-Mail in the form of text scripts which saves time.
Conclusion
Telecom VoIP is emerging as the future of telephony. With its many features and cost-effectiveness, it is proving advantageous for small businesses.