How The Rise In VoIP Companies Is Proving Beneficial For Businesses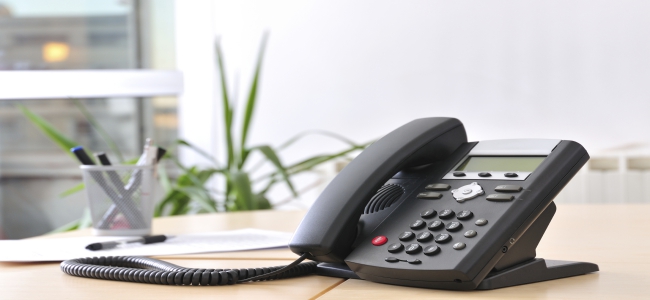 VoIP Miami provides perfect communication solutions for small and big businesses. A good system of communication is needed by businesses within the VoIP Companies and also to make new clients as well as for retaining the existing clients.
VoIP has become a priority for enterprises in today's time. More and more enterprises are switching to VoIP because of the benefits it offers which has led to an increase in the number of VoIP companies. Voice Over Internet Protocol uses the company's existing intranet to send voice packets.
Rise In VoIP Companies Is Proving Beneficial For Businesses
With the rise in VoIP companies, there is an increase in competition and businesses get better deals on VoIP plans.
There are a number of benefits of VoIP phones which attract new customers.
One can get virtual numbers anywhere with VoIP. For example, you are in one state and most of your customer base is in another state; then you can take the virtual number of that state where your customers are so that they don't have to pay extra for calling out of the state. You can easily get a local number in the area you want. In a traditional phone, it is difficult to get this service at an affordable price.
Migration to VoIP is easy and hassle-free. You don't need to spend on expensive copper wires and don't need a technician for every small little thing. The setup and maintenance cost of VoIP is lesser than the old school telephone system.
VoIP Companies provides scalability. For example, you want to move your business from the ground floor to the third floor; with VoIP, it is easier to move without calling a technician.
VoIP is equipped with a multitude of features. Features like call forwarding, call merging, call transfer, etc. are easily supported on VoIP. VoIP also provides video support.
VoIP helps in reducing phone bills. Companies save as much as 90 percent on phone bills by switching to VoIP.
Conclusion
Voice communication is an integral part of the day to day business activities. VoIP is one of the most widely used business applications. Migrating to VoIP is fairly easy as there is no need for deploying a new network altogether. It helps to increase the productivity of a business and builds credibility. The ease of flexibility, scalability, and reduction in cost makes VoIP a top favorite of the enterprises. Miami Telephone Company provides tailor-made plans for businesses which help in cutting the cost of phone bills.