How VoIP Is Proving Useful In Building Better Business- Client Relationship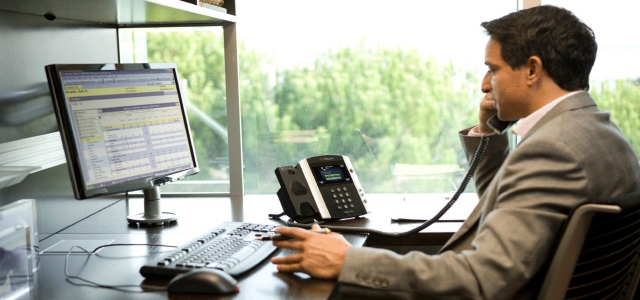 Over time VoIP has become a go-to business tool. VoIP calls are not only cheaper but are efficient as well. One can communicate through Videos and calls over an internet connection. Many businesses have realized the benefits of VoIP, if your business is still using the old technology, it is high time that you should switch. VoIP Miami helps in building better business- client relationship as you can contact with your long distance clients. Not only that, VoIP helps in proving customer experience as well.
VoIP adheres to the needs of customers. With VoIP, you can never miss a call from your prestigious Client Relationship. For example, your client calls in one of your offices but you are in the second office in some other city, with VoIP you have the option of automatically directing the call to the second office if it is not picked up in the first office. This way you can build the credibility of your business.
The cost-effective part of VoIP attracts businesses. VoIP cuts phone bills by 90 percent. In businesses, telecommunication is needed to run the day to day business activities. VoIP doesn't require heavy equipment, there is no need for expensive copper wires and a technician is not needed to set up and maintain VoIP. With a traditional phone, whenever there is a joining of a new employee in the office, a technician is needed to set up his telephone, which takes a lot of time and is an expensive process in the long run.
VoIP provides a multitude of features like call forwarding, call transfer, call waiting, etc. With the help of VoIP the productivity of business increases, as you don't have to deal with the voice messages. With the help of VoIP, voice messages are sent directly to the E-Mail of the concerned person, which saves time and increases productivity.
Hosted service of VoIP is an added benefit for the business. With the help of VoIP, fax is received and sent directly to the e-mail. With traditional fax, every fax received needs to be printed to see the contents of the fax, which wastes time and paper. VoIP provides an effective solution to the problem as the fax is directly received on the E-Mail, we can check if it is something important or just spam before printing it.
VoIP is quite easy to maintain. There is no need to call a third man for minor issues. VoIP also provides scalability, which is needed in businesses communication.
To conclude, VoIP phone companies provide an apt solution for business communication needs. It is cost effective and offers an array of features.