How VOIP Services Can Improve Your Customer Services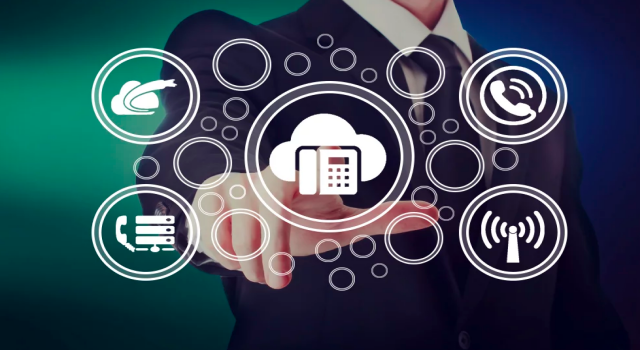 VoIP stands for Voice Over Internet Protocol. VoIP has become a go-to tool for businesses due to its cost-effectiveness and ease of usage. VoIP services are an alternative to making efficient and effective phone calls at a cheaper rate.
In the world of customer service, telecom VoIP plays a crucial role in enhancing the customer experience. In the world of the internet where customers can post negative reviews of a firm in a fraction of a second, it is important to provide satisfying customer service.
VoIP services help in providing better customer service because of its many features
Available 24*7
In today's competitive business scenario; it is important to adhere to the needs of the customers. Missing a call makes a negative impression of the business and businesses lose their credibility.
By 2020 the VoIP market will rise to 136.76 billion all thanks to the heavy contribution of businesses in opting for VoIP. With the VoIP, you will never miss a call. VoIP provides you with the call forwarding option. If one customer care executive is busy or is not able to take the call, then it will be automatically directed to another executive; this way your valued customers don' have to deal with the delay. Additionally, VoIP provides call routing, call transferring services; if the customer wants to talk to another customer service executive or wants to talk to the manager, the call can be easily transferred to the concerned person.
Customer service automation
VoIP offers Interactive Voice Recognition systems; the customer can speak about their query and can request a callback. This way the customers don't have to listen to a large number of options which increase the hold time.
VoIP Services: Enhance the customer experience
VoIP integrates with customer service software platforms; whenever a customer calls it fetches all the data about the customer, his name, address, previous purchase, etc.
Cost-effective
VoIP services is a cost-effective solution to customer service. Calling through traditional landline will cost a lot of money for a business. VoIP provides cost-effective solutions to domestic as well as international calling. Through VoIP businesses stay connected with their customers and are able to solve the issues of the customers in real time.
Hosted Service
With the help of VoIP, customers have the ease to reach out to your business at any time. VoIP services eliminate the need for traditional faxing. You will be able to receive a fax on your email account, which in turns increases productivity as you don't need to print every fax to know its content.
Voice messages can be directly sent to the email account in the form of text transcripts. Employees don't need to waste time listening to voicemails.
Conclusion
VoIP services are a must have to improve customer service. With their many beneficial features; they make the user experience is seamless. VoIP makes it possible to be available 24*7 for your customers. VoIP Miami offers custom made plans and services for your VoIP needs.