Get on the top of your business by using VoIP phone systems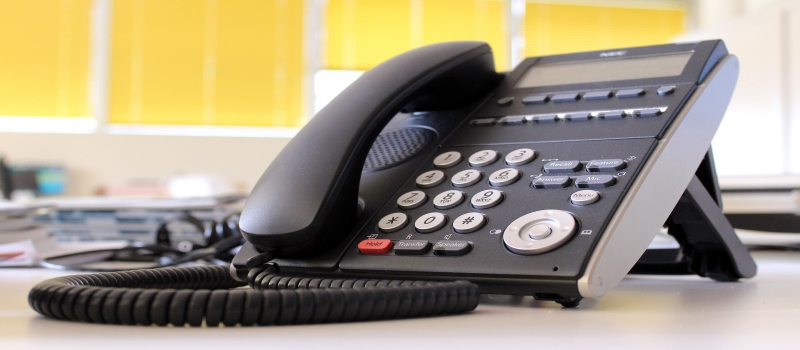 How greatly VoIP has changed the face of the businesses nowadays is quite astonishing. This system converts analog audio signals into digital form, transmitted over the internet and then again these digital signals are converted into standard telephone audio signals. All this functioning takes place over the internet rather than on a public telephone network. Thus the calls placed through a VoIP system are more reliable and cost-effective.
VoIP phones also integrate with the communication apps such as customer relationship management software (CRM) to improve the caller ID and store the records of all the calls places till now.
Excel in your business by switching to VoIP
The most important aspect of a business is to increase productivity while investing the same amount of money. VoIP phone systems can do wonders in an organization as they are much cheaper than the traditional phone systems. You can make the overseas calls at a very less cost along with the better voice quality.
Those who travel more, using VoIP business phone is quite beneficial as they can make calls anywhere in the world and can continue to do business, thus not compromising with the business in any way.
VoIP phone systems are best for the small businesses as it facilitates communication within the organization or outside it at negligible costs. Thus seamless communication keeps the business functioning smooth and consequently increases the productivity of the organization.
VoIP has simplified the conference calls and also enables efficient client interaction. Big businesses usually conduct meetings outside the country to interact with the clients as well as to discuss some crucial matters related to business. But with the advent of VoIP, the businesses can now conduct video conferences and take important decisions without traveling anywhere.
How much cost is incurred by the VoIP phone service?
The purchase of the VoIP phone system is just like purchasing mission-critical equipment. So it advisable to choose the right and reliable phone system that ensures maximum performance and requires minimum maintenance. So you must not choose the low-cost VoIP telephone service as it can have a bad impact later on.
You might incur some upfront costs that are incurred to set up the VoIP system for the first time. The amount of the upfront costs depends upon the existing infrastructure of your organization and the goals you are looking to achieve with the use of VoIP.