Top 6 Best VoIP Phones for Business
Before buying a business phone system, there are a few things that are important to figure out related to VoIP Phones for Business:
What kind of phone system do you need? Does your office need physical telephones or will a virtual phone service suffice?
If your business needs actual phones, what kind of service do you want? You will need to choose between a traditional landline telephone service or a system that runs over the internet (Voice over Internet Protocol)
If you select VoIP, do you want a self-hosted (at your office) or cloud-based (managed offsite). Which is the best phone system for me?
Here is our overview of the very Best VoIP Phones for Business available in 2015:
Virtual Phone System:
Virtual phone systems work by connecting a business phone line to remote workers on their cell phones or home phones.
These types of systems work as an extensive call-forwarding solution, wherein calls are transferred to each employee's designated phone – cell or home – when a customer or client calls the main business number.
A virtual phone system allows employees working from different locations the capacity to access all pertinent company communications. The drawback to using a virtual phone system is that they can become expensive.
Landline:
Landlines are reliable, however, they are expensive to maintain, and upgrading to additional capacity can be costly and inefficient.
"On-premise PBX infrastructure is expensive to maintain and quite often requires scheduled site appointments to resolve problems, add features, etc.," Aaron Charlesworth, vice president of marketing and product management for Vonage Business Solutions, said.  "Based on the expenses of maintaining the landline system, cost of service may even be a more significant drawback than the lack of features."
VoIP Phone System:
VoIP phone systems are largely considered the best investment on the market today. They are easily configurable and cost significantly less than landline systems. However, VoIP requires an internet connection, so if your internet goes down, so will your phone system.
The best option is to go with cloud-based systems. In this arrangement, the provider maintains the infrastructure and service so that the end-user doesn't have to do anything. Furthermore, VoIP systems come with several features, such as call forwarding, group conferencing, and or interoffice instant messaging.
Here is a list of features commonly available on a VoIP phone:
Voicemail
Voicemail-to-email
Voicemail transcription
Call forwarding
Call recording
Call Queues
The option of both local and toll-free numbers
Interactive Voice Response
Interoffice instant messaging
Conference calling
Automated attendants
Extension dialing
Ring groups
Directory assistance
Call transferring
Internet Faxing
Call reports
Call monitoring
Missed call notifications
Integrations with popular programs, such as Microsoft Outlook, Salesforce, and Google.
Here are our best-selling VoIP phones in 2015:
Clear voice quality, with free nationwide calling, and low international rates.
#1 rated for overall satisfaction and value by a leading consumer research publication.
PureVoice HD delivers superior voice quality for a consistently great calling experience
Works with high-speed internet and any home phone; installs in minutes.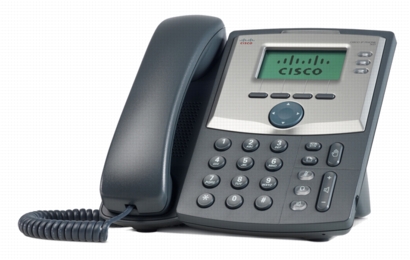 Easily managed communications
Quick setup
Grandstream GS-DP715 VoIP DECT IP Cordless Phone
DECT base station registers up to 5 DECT handsets and talks to up to 4 handsets concurrently
When multiple handsets share the same SIP account, Hunting Group supports the following flexible options: Linear mode/Parallel Mode/Shared Line Mode
Advanced telephony features including Caller ID, Call Waiting
Monochrome backlit display
HD voice for unsurpassed voice clarity
Integrated switch port for computer
Four microphones for perfect vice pick up in 360 degree
Advanced noise cancelation for clear sound
Advanced echo suppression for smooth conversations
Bluetooth-enabled for easy connection to enabled devices
Grandstream GS-GXP2160 Enterprise IP Telephone VoIP
6 dual-color line keys (with 6 SIP accounts). 5 programmable context-sensitive soft keys, up to 5-way conferencing, and 24 dual-color BLF extension keys
Dual switched auto-sensing 10/100/1000Mbps Gigabit network ports, PoE, Bluetooth, USB, and EHS (Electronic Hok-Switch) with Pantronics headsets
Integrated IEEE 802.3af Power over Ethernet (PoE) Support
HD Voice Clarity
7 Foot Microphone Range
White LED Backlight w/ Custom Intensity Control
Industry-Leading SIP Software
Have you tried any of those? Tell us about your experience.