How VOIP services affect different business?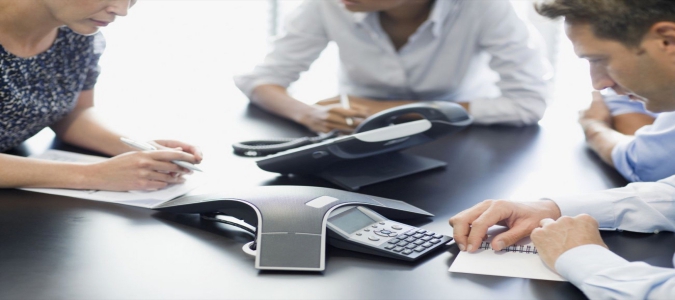 Communication is a crucial part of every enterprise whether it is a startup, small enterprise or a multinational company in this technological era.  Every business is ending the traditional phone systems for Voice over Internet Protocol (VoIP) by switching over offers and other benefits to make the communication effective and clear, all credited to the enormous technological development.
Devices like phones, tablets, laptops are readily used for their ease to access i.e. mobility, which is the basic necessity in the recent business world. People working in sales and marketing needs to stay in touch with clients to be reachable to answer and handle every query on the spot. It hardly matters which department you are in, mobile communication technologies and VoIP telephone providers are helpful in staying in touch with colleagues and partners.
Here we will talk about the impact of VOIP services on various types of businesses.
Startups for VOIP Services
In the initial stages of business, valuable communication is important for being accessible to more opportunities. Maintaining good help services is the best way for customer satisfaction, helping you in generating more leads. VoIP phone companies have changed the things dramatically by improving customer relationships and offering flexible working hours to the employees or chose from work from home or office.
Small business
No small business has a big budget and is looking for a cost-effective network. There are different types of VoIP installations, varying according to the price and you end up saving in some popular VoIP service more than others. Some VoIP systems can make calls to them who are running VoIP, while other VoIP systems can make calls to anyone who has a phone. Normally, PC to PC VoIP calls are free of charge, only have an initial cost of the software and some monthly service fee.
The main benefit of VoIP is portability, which means one can take a VoIP phone and use it anywhere having an accessible broadband Internet connection.
Multinational companies
VoIP is instrumental in good integration aiding in better management and user accounts. The ability to personalize accordingly has made users to program calling logs, diaries, and address books for recovery and to access automatic storage in case required. The companies can monitor usage and obtain statistical summaries of their user profiles quickly to get an insight into its use and productivity. Managers can see calling logs and data use to enhance IT use and regulate costs. Such vital factors tend to lead to more transparency and accountability within organizations regarding telecommunication requirements and phone systems Miami.