Switching to VoIP Phone Service – Does it Add Value to Your Business?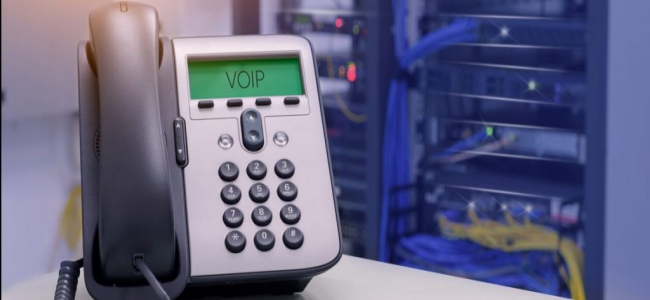 VoIP phone systems are flexible, feature-rich systems that decrease telecommunication budgets without negotiating on voice quality or features. In fact, VoIP has used way beyond the capabilities of conventional phone systems such as virtual phone numbers, voice mail, and fax forwarding, swapping from Wi-Fi to a cellular network, and more.
VoIP will certainly add value to your business. Below are some of the profits of VoIP overlooking the drawbacks, and how to make the most of your VoIP companies system.
Improving VoIP technology
Early VoIP restricted users to computer systems and average voice quality. Today's standard phones (with VoIP adapters) and IP phones promise high voice quality, mobility, and various useful features. Existing data networks are utilized by businesses to manage phone calls within the office, leading to huge savings and increased productivity.
VoIP Decreases Telecommunication Charges
Traditional phone systems consist of the administration and maintenance of costly infrastructure as per industry regulations. With VoIP, businesses decrease implementation and maintenance overheads by maintaining a single network for voice and data. Movement of employees that basically costs $100 per head is now as simple as plugging an IP phone into another broadband network jack. VoIP providers to fall inexpensive than traditional phone system vendors.
Mobility And Accessibility With VoIP
An IP phone can be implemented wherever there is broadband. You can take calls from clients and links from office, home, a hotel or even a friend's place without their trying your cell phone. Many VoIP phone systems comprise software that permits you to make and receive calls on your laptop with a headphone and microphone unit.
Stress-Free VoIP Configuration
VoIP phone systems can be arranged to forward voicemails and faxes to your email inbox and read emails into voice mail. You can easily monitor your messages and emails from one place.
Virtual Phone Number
You may want your business to have an area code of another region if you are aiming customers there. With VoIP, you can have a virtual phone number with the wanted area code.
VoIP Improves Efficiency
Researches show that VoIP systems enhance productivity by almost 4 hours per employee per week. VoIP phone system characteristics cut down on the time wasted in managing calls. You can even set your VoIP system phone number to ring concurrently on your cell phone and landline before reaching voice mail, ensuring that you never miss an urgent call.